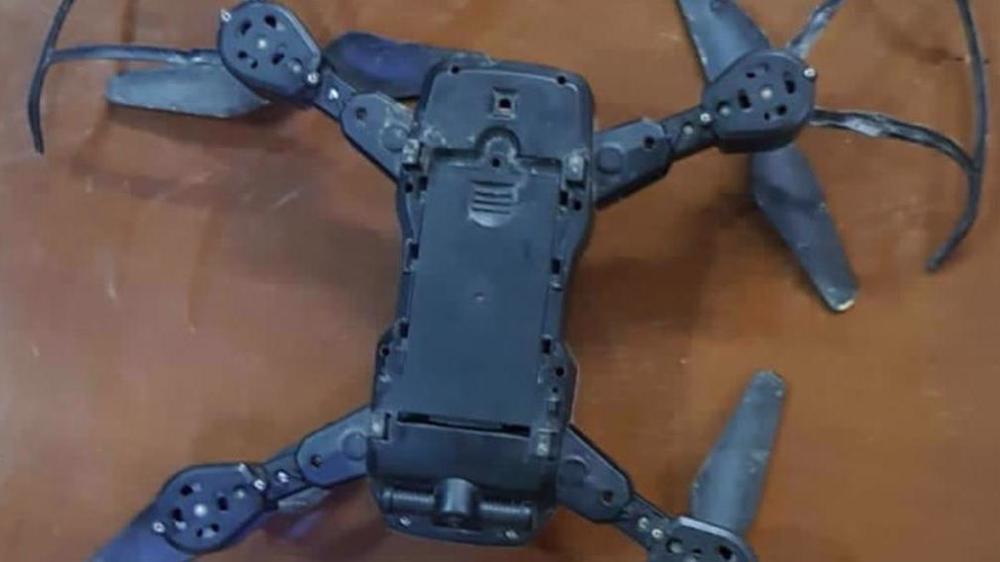 Iraqi forces shot down a drone over a prison in Baghdad
Iraqi forces shot down a drone that was flying over a prison in the center of the Iraqi capital, Baghdad, according to reports.
The drone was shot down on Monday over al-Rasafa al-Tasfirat prison, where notorious criminals are held.
Iraqi media quoted a security source as saying the drone had been confiscated for examination.
The source noted that the drone was free of explosives, suggesting it was a spy drone.
The incident comes a day after Baghdad announced that 14 Daesh terrorists, including senior commanders, had been arrested in Baghdad.
Separately, security forces were on high alert in an area of ​​Iraq's Diyala province after an Daesh attack, Baghdad Today said Monday, citing an informed source.
According to the source, Daesh snipers targeted a unit guarding a thermographic camera in the area of ​​al-Hashemiat, 12 kilometers northwest of the city of Baqubah, partially damaging the device.
The attack was the first of its kind in the region, which tends to be relatively stable, in the past eight months.
The source noted that residents have joined Iraqi forces in the manhunt for the terrorists who managed to flee.
Daesh launched a campaign of terror in Iraq in 2014, covering large swathes of lightning strikes.
Iraq declared victory over the terror group in December 2017 after a three-year military campaign against terrorism, in which the Iraqi Popular Mobilization Units (PMUs), known in Arabic as Hashd al-Sha'abi, have also played a major role.
However, remnants of Daesh continue to stage sporadic attacks across Iraq, attempting to regroup and spark further violence in the Arab country.
The Takfiri terrorist group has successfully escalated its attacks in Iraq, particularly since January 2020, when the United States assassinated Iran's top counter-terrorism commander, Lt. Gen. Qassem Soleimani and PMU deputy commander Abu Mahdi al- Muhandis in a drone strike near Baghdad International Airport. .