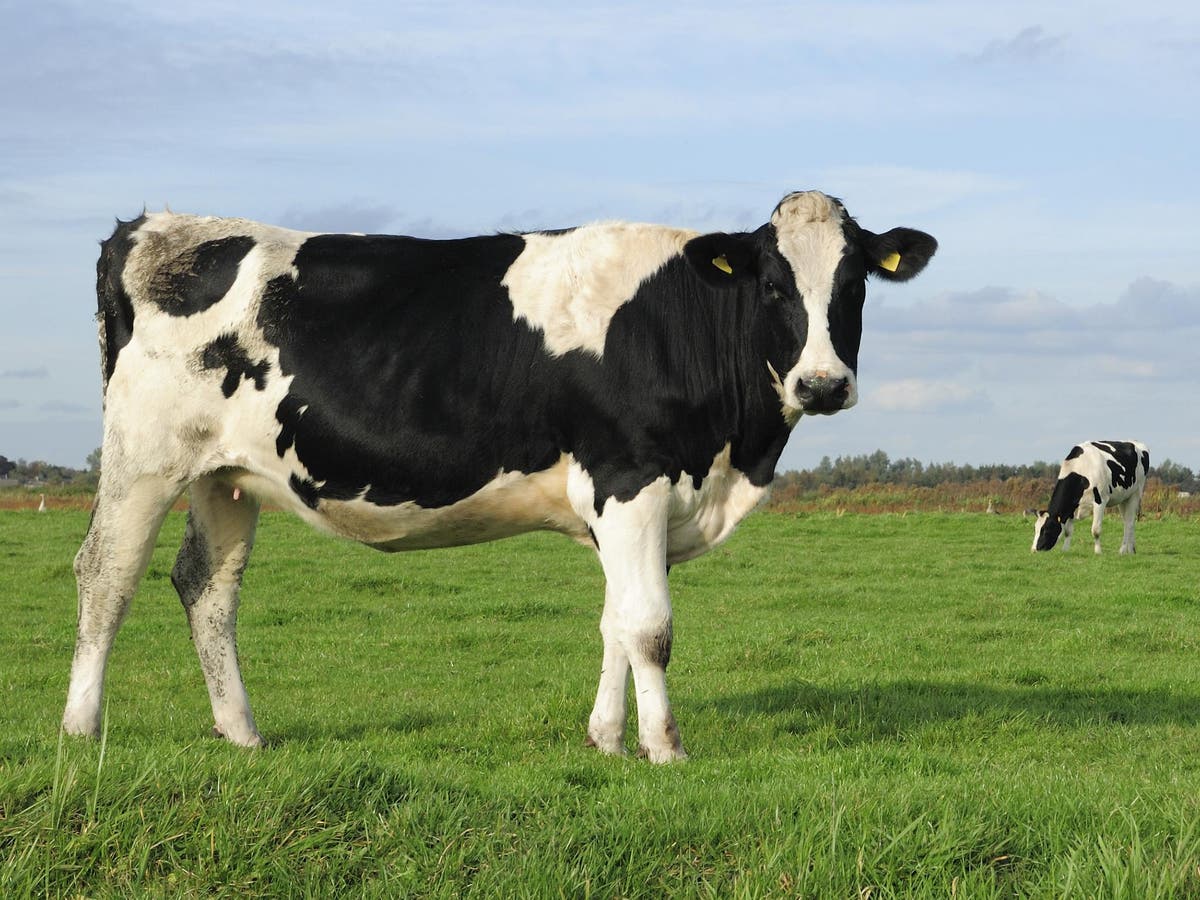 Isis Rigs Cows With Explosives In Failed Attack On Iraqi Forces | The independent
Islamic State militants allegedly rigged cows with explosives during an attack on Iraqi security forces, in what is believed to be the first time the group has armed cattle.
The two cows were tied with explosive belts and heading towards a military checkpoint in Diyala province when Iraqi soldiers opened fire and "detonated" them, according to a Kurdish-language report. Rudaw news site.
A civilian was injured in last week's failed attack, the report said.
A local official, Sadiq Husseini, reportedly said the incident "shows that the group has lost the ability to recruit young people and potential suicide bombers, instead they are using cattle".
Isis rebuilds in Iraq after the loss of her caliphate. Diyala province has seen a series of attacks in recent months, despite ongoing military operations by Iraqi security forces and the US-led coalition set up to defeat Isis.


Chronology of the Caliphate of Isis
Show all 19
The province is home to a mixed Kurdish, Sunni and Shia population, and is at the center of a dispute between the Kurdistan Regional Government and Iraq, both of which claim ownership.
Isis took advantage of the territorial dispute to resettle in the region. According to a report by the Institute for the Study of War earlier this year, Isis holds a "durable zone of support" in the south of the province, and has "increased its tempo of attack against security forces, local tribal figures and commercial sites". "
Just last week, two Iraqi soldiers were reportedly killed by snipers in the city of Khanaqin.
It is not uncommon for militant groups to use cattle in attacks. Research Charity Action Against Gun Violence recorded six incidents of "IEDs carried by donkeys" since 2010, which killed a total of 14 people. All incidents occurred in Pakistan and Afghanistan.
The attempt to use cows to attack security forces may be the first time Isis has used cattle in his operations, but he has at least once used dairy products to smuggle explosives.
Lebanese authorities thwarted an Islamic State plan last December to carry out bombings during the country's legislative elections.
The militant group smuggled explosives from Syria in cheese buckets for use in attacks on places of worship, military targets and gatherings of Christians. But a 10-month police surveillance operation, dubbed "Lethal Cheese", uncovered the plot.